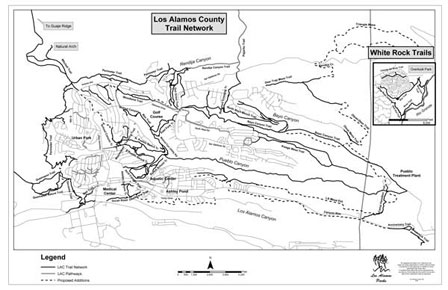 Ride Levels
We take great pride in being a community mountain bike club. We try hard to maintain an atmosphere that is fun for all skill levels.

Ride categories: Easy, Slow intermediate, Intermediate, Advanced.

Easy: These rides should be appropriate for new riders, people seeking a leisurely ride, and those new to high altitude. Leaders should "lead from the rear," meaning that they ride in the back of the pack to ensure that the slower riders don't feel intimidated. These rides will probably drive from the regular meeting place to the trailheads. We need people to lead the easy rides! it's not fair to expect the same people to lead all of these.
Slow intermediate: For non-beginners; these may be more technically challenging than the easy rides but at a slow pace. This is intended for bikers with experience but who might be a bit out of shape, recovering from an injury, or just don't want to ride fast.
Intermediate: A wide range of trails ridden at a moderately fast pace. Breaks are taken as needed.
Advanced: The most difficult trails, or intermediate trails at a fast pace.

For legal reasons we require all riders to sign a waiver of legal liability. Please introduce yourself to a club member if you are riding with us for the first time. We will get your paperwork done quickly and introduce you to the other riders!
Insurance is also available through IMBA's Insurance Program but this is not a requirement to ride with the club!